Common Online Marketing Mistakes
By Herman Pool
June 6, 2012
0 Comments
903 Views
Article By Vertical Axion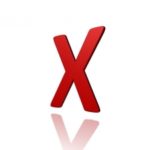 Online marketing is one of the most important tools a small business can utilize. It doesn't take a lot of extra money, it's fairly easy, and best of all, you can get quite the customer base just by using some simple rules and techniques to connect to your audience. Unfortunately, there are tons of ways to ruin your online presence. Watch out for these warning signs in your own business.
Not Tracking Your Site Stats or Advertising
Tracking clicks is important, but it's not enough. Google Analytics tracks clicks for you, tracks who visits your site, how long they stay, which pages they look at, and more. Here at Vertical Axion, we have a program called SiteSpy that's similar, and both programs help generate leads for your company. If you're not tracking those stats with SiteSpy, you're losing out on tons of potential business.
In addition, FacebookAds and AdSense help you track who clicks on your ads and how often. Using those tools means you will have a better picture of how effective your advertising is. Once you know what's working for your company, you can optimize all of your ads.
Not Optimizing Conversions from Your Landing Page
Unfortunately for the business owner, most SEO tactics only get potential customers to your front page. While clicks and hits are excellent, they don't usually make a sale. In fact, the average conversion rate – that is, how many people buy something from your website once they click on it – hovers right around half a percent. Ideally, it should be around 5%, so your front page needs to be designed to bring in sales. Make sure your contact information is blatantly obvious on every page, your main selling point is in front of someone's face as soon as they open the page, and that you have a large call-to-action.
Not Being Aware of Your Own Online Reputation
Everything you do online helps build your reputation. Usually a reputation isn't built overnight, but they build in a matter of months – for worse or for better. If you're not guiding that reputation or aren't at the very least aware of it, then you likely have unaddressed negative remarks about you. Be kind to your customers and address those concerns when you find them.
Visit Vertical Axion
Author: Kat