How to Stay Out of Spam Filters (and Run a Successful Email Campaign)
By Herman Pool
June 5, 2012
0 Comments
859 Views
Article By Vertical Axion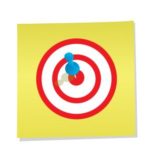 People used to hate mail. They would go out to their mailboxes and collect tons of spam, and into the trash it would go. But times have changed, and e-mail inboxes are the new mailboxes. The average person devotes four seconds to an e-mail before deleting it, and sometimes your e-mail goes straight to spam and no one even sees it in the first place. Running an e-mail campaign can be quite the mystery to small business owners, while others have the most success in their business through e-mail marketing.
So what's the big secret? How can you make your e-mail campaign exceptional? Here are a few tips to get you started.
Timing is Delicate – and Everything
If you're creating a newsletter that you want to be seen on a weekly basis, one of the best ways to guarantee a large audience will be checking it out is timing. Timing doesn't necessarily mean during a particular time of the month or year, but the day. If you send your e-mail out at two in the morning, it's likely that it will be seen in the morning with the other fifty e-mails a person gets in a day. If you send your e-mail towards the end of the day when people are just getting off of work, they might find your e-mail a welcome release from the drudge of work, especially if it's interesting or whimsical.
Offer Something Special
Blog content and interesting information is a good thing to put in a newsletter, but you don't want to just offer the same kind of stuff that's on your website. E-mailing extra content that's only available in the newsletter can not only be helpful, but it can offer your clients something special so they feel like they're wanted by your company. You can offer special discounts and discount codes via e-mail, too, to encourage more people to sign up for your campaign.
Don't Give Your Subscribers too Much Information
If you want to include more content than a page or two will include, include additional links in your content so a potential customer can choose to check out more information. Your included content should be precise and to the point. Make it strong, well-written content, and worry less about how much you offer someone.
Make it Personal
It has long been said that using the "I" in an e-mail campaign can be the death of it, but being upfront and honest is something people really like. An easy way to be upfront is to tell a story, and often stories are that extra little something that will make a consumer feel connected to your company. Don't be afraid to share personal experiences or, with permission, a customer's personal experiences. The more unique the content in your e-mail is, the less likely you'll get thrown into a spam filter either on purpose or automatically.
Visit Vertical Axion
Author: Kat