What Should Your Homepage Be Like?
By Herman Pool
May 28, 2012
0 Comments
845 Views
Article By Vertical Axion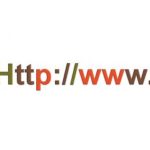 Some homepages are designed to look pretty and offer a concise, well-edited list of services. Some offer a roadmap across the website and a warm, welcoming message. However, though these elements are attractive, they shouldn't be the main point of your homepage. When people come to your website, it's likely that the homepage is the first thing they'll see. While you do want it to be attractive and welcoming, you also want to make sure that your homepage does two things: lets your prospect know that you understand their problem, and makes it clear that you can help them with it.
It's as simple as that, but even so, many homepages don't meet these requirements. Here are a couple of ways you can convey both of those ideas while simultaneously building a strong relationship with a potential client.
Your headline should be well formatted. Your headline should be designed to convey the fact that you can do something amazing for your client. Don't fill it with fluff or things that don't matter. Just be straightforward, friendly, and honest about what you can do to help someone.
Make your navigation visible and easy to use. Although it's incredibly common to have the navigation at the top of the page as well as somewhere else on the homepage, this format can help orient your visitors and make it easy for them to figure out where they need to go. Keep it simple. The word "blog" is adequate to indicate that you have a blog; there's no need to go into any more detail on a navigational button.
Testimonials can strengthen the trust between you and a visitor. Trust is something that's hard to build in the few precious moments a visitor looks at your site, but it's essential to create a bond as quickly as possible. You want your company to be likeable for all the right reasons, and you want all of those reasons to be honest. One of the easiest and most effective ways to do so is to include customer testimonies on your front page. That way, you're telling your potential client that someone just like them has used your services before and found them outstanding.
Offers for free things can entice customers. Just because you can't offer discounted services to anyone doesn't mean you can't offer valuable content for free. For example, just having a blog that posts good advice for people in your field can be a great addition to a website. You can also offer free eBooks, advice, or evaluations.
Call Your Audience to Action. Most people – some 95% – aren't ready to buy something when they visit your site. They're just browsing. To heighten the chance of gaining a new customer, place at least two calls-to-action on your front page, in addition to inviting a visitor to continue to browse your site. You should have one immediately visible once your site is loaded, and another further down on the page. A call to action can be something as simple as "click here to learn more" – it doesn't have to be complicated or hidden in text.
Visit Vertical Axion
Author: Kat