If You're Using Social Media, You're Ahead of the Game
By Herman Pool
May 24, 2012
0 Comments
806 Views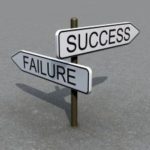 CEOs range from big and popular all the way to owners of failed companies. A CEO can come in just about any package, with any personality. However, what the world is lacking is CEOs that not only are technology savvy, but social media savvy.
Recently, IBM conducted a survey that indicated that only a very small percentage – 16%, to be exact – of CEOs participate in social media. However, it appears that in the next five years, the number will climb from 16% to 57% because CEOs are starting to realize that one of the best ways to reach their audiences is to venture online.
"As CEOs ratchet up the level of openness within their organizations, they are developing collaborative environments where employees are encouraged to speak up, exercise personal initiative, connect with fellow
collaborators, and innovate," the IBM study stated.
If your CEO participates in social media networking, it can make the company more competitive as a whole – and more relatable, too, which is key in building solid relationships with potential clients.
Still not convinced? Social media is the second most used engagement method with clients, only outclassed very slightly by face-to-face interactions. More than half of CEOs are planning on bringing technology on board to help them partner with other organizations to promote their businesses. Maybe most impressive of all is the fact that most of these CEOs are not planning to toss the social media ball to another member of their organizations; many CEOs indicated that they were going to learn the systems themselves and "lead by example".
That is how absolutely important learning and using social media is: CEOs are planning on taking time out of their very busy schedules to learn something new.
If a company wants to stay competitive, it must evolve, and this idea is reinforced by the IBM study. To gain a client's trust, a company must act on a personal, intimate level, which means a lot is at stake when it comes to social media. No more are the days of tall towers with CEOs hidden at the top because they hired someone else to interact with clients – coming soon are the days of friendly, straightforward, honest interactions with the people a company wants to do business with.
Visit Vertical Axion
Author: Kat