Overlooked Page Elements That Can Help Make a Sale
By Herman Pool
May 21, 2012
0 Comments
843 Views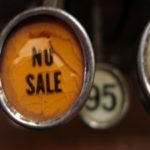 There are many features that a website designer will consider when building a page. Unfortunately, sometimes they will gloss over important features that can benefit a website. If your website isn't bringing the conversion rate you'd like it to bring, then consider checking it over to see if you're missing any of these important elements that can bring sales to your company.
Easy to Find Pricing Information
Nothing is more frustrating to a customer than struggling to find pricing information. Even when the information is easy to find, sometimes there are no distinguishing features between the packages. To clear this kind of information up, use a simple graphic. Many companies have a list of features in a graph that are checked if the feature is included and blank if it is not. That way, it's easy to tell which features are included in which service. You can also include below the graphic a short list and description of the services that may not be completely clear to an average potential client that browses your website.
Hire a Good Writer
Most websites have product descriptions to tell a client what they sell. Although bullet points are a good place to start, elaborating and making the content easy to read is even better. You don't want your clients to have to figure out what you offer by making their own compare-and-contrast feature sets: you want to make sure that's all done for the client, so all they have to do is decide which package they'd like to get. A good blurb can not only define a product, but help it stand out; a good writer will help something that's been said a thousand times before sound unique.
Don't Skimp on Security
There are many ways to build trust with your potential customers, and including security features is one of them. After all, your customer doesn't know you. At least some of your clients just stumbled on to your site from word of mouth or a search engine and don't know anything about you. So how do you make them feel welcome and protected? One of the easiest ways is to "encrypt" their data when they buy products. There's an all important padlock at the bottom of the page that verifies that you're a legitimate company with only the best of intentions.
Be Clear with Your "Next Step"
Don't dance around the fact that you want someone to take the next step in buying something. Let them know exactly how to order and the next step in doing so. Even a big red button could be appropriate in this situation – it'll help customers know where to click when it's time for them to continue on to the next page. The last thing that you want your customers doing is second-guessing a purchase because they have to struggle to figure out how to finish it up. Make sure their journey through your purchase system is short, to the point, and incredibly easy to navigate.
Visit Vertical Axion
Author: Kat