How to Win Back Customers You've Lost
By Herman Pool
May 17, 2012
0 Comments
965 Views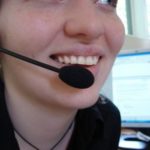 Just because a customer has left your services doesn't mean they're gone forever. Chances are they likely miss your services and would love to come back if you would simply give them a reason to do so. Generally speaking, if you ask customers to come back and give them an excellent reason to do so, they will.
But you can't just ask in any old way. A study done by a private company found that phone calls offering discount rates brought the least amount of traffic back, and a mailing with a cute cat begging the customer to come back brought the most.
The fact is that ex-clients are already generated leads. If you can get a quarter of the customers you've lost to other businesses back on board you could be saving yourself a ton of time and money. So now that you're thinking about approaching some of your former customers, what's the best way to do so? How can you win them back effectively?
Once you've identified what a "lost client" is to your company, you can try a few strategies to try and win them back.
Write Them Honest, Personal Letters
Reaching out via letter is one of the most powerful ways to alert someone that you miss them and wish to talk to them again. In an age where the average e-mail gets 3.4 seconds of attention, a piece of mail can be a very valuable way to communicate. Everyone likes to be wanted. If you can make someone feel that way with a personal letter that expresses how much you and your company miss them, then sometimes that alone can bring them back.
Offer Something Special
Sometimes when a company offers a good deal, people come back. For example, Macy's offered a $10 gift card to anyone who came back in the doors (and there wasn't even a minimum purchase). Sears sends out valuable coupons if a customer hasn't walked in the door in some time, and sometimes companies offer exclusive deals that only apply to customers returning to use services.
Always Make a Returning Client Feel Like a New Client
Even though your company is the same company that a customer left behind, it doesn't mean it has to be the same when they finally choose to come back. If you're constantly updating your content to create a smoother, more user-friendly environment, a return customer may be more willing to stay. Improving your features, customer service, and content can make a customer stay the second time around.
Go to Source
Author: Kat