How SlideShare Can Help Your Business Succeed
By Herman Pool
May 15, 2012
0 Comments
906 Views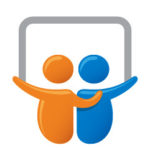 Last week, LinkedIn announced their intention to buy a website called SlideShare for a staggering 118.8 million dollars. SlideShare is basically a professional YouTube, but instead of just being able to upload videos, you can upload slideshows and documents that appeal to the professional world. It's an easy way to share valuable information with other businesses and entrepreneurs. Still, over 100 million dollars is quite the price tag; why would LinkedIn purchase the site in the first place?
When LinkedIn was approached about this topic, Chief Executive Jeff Weiner had a clear-cut answer: "Presentations are one of the main ways in which professionals capture and share their experiences and knowledge, which in turn helps shape their professional identity."
And in today's buzzing world, this is truer than ever: a presentation that doesn't capture a story or adequately get a message across won't be noticed in the sea of information. So how can SlideShare help you shape your "professional identity" and grow your business?
Create a Dialogue with Peers
SlideShare provides an excellent outlet for placing strategic content in a place that everyone can see and, ultimately, benefit from reading. If you're consistently providing peers with expert-level content, you're networking. If you're networking, you're creating valuable connections that can help you with business later. Not only does this mean people will be sharing your content, which is great, but it also means you'll be branded as someone people can trust for accurate and interesting information. This will set you apart in your industry which is a powerful tool in any market.
An Additional Boost to Your Social Presence
How do you stand out to the billion users that grace Facebook and LinkedIn? This isn't an easy question to answer, but SlideShare can give you a helping hand. You can use SlideShare to display your presentations and videos, and you can even create an interactive resume – then you can "sync" the account with Facebook and LinkedIn. Then, you and your audience alike can see all of the content you created on both pages. Even though this alone won't necessarily mean the dough will come rolling in, it does mean that you have more opportunities to interact with an audience and to promote your brand.
Hold Meetings and Webinars
Even before most screen-sharing technology, there was something on SlideShare called a zipcast. Basically, a zipcast is a way to present information to a group of people within your company. You just attach a presentation and you can hold a meeting publically or privately. In addition, you can host webinars that are based on the same idea as a zipcast, only they're aimed at a much larger audience. You don't even have to talk live with either one of these options; you can upload a MP3 of your speech that you can then sync with your presentation.
Go to Source
Author: Kat