How to Create an Exceptional Closer to Your Advertisements
By Herman Pool
May 11, 2012
0 Comments
968 Views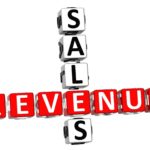 When you close an advertisement or a piece of writing meant to sell something, wording can be key in actually making the sale. Being bold enough to encourage people to buy your product can make the difference between a large and small paycheck next Friday. Your copywriting should always have the goal of providing sales and cash to your company; to do so, it has to be bold, eloquent, and positive.
So how do you format an exceptional closer?
Politely Ask Your Reader to Act
Usually, this is called a "call to action". It's often all over your website, but it should also always be placed at the bottom of every page of your services. It doesn't have to be fancy – all you need to do is ask people to do something that would turn a reader into a buyer. Things like, "call or click today for more information," or "take advantage of this one-time offer today" are good examples of how to remind people that the reason they are reading is to see if they're interested in purchasing a service.
Remind Your Potential Client That They Need to Act Now
People like to "think about it". When it comes to selling your services, you don't want them to think about making another purchase; you just want them to make it. If you give a potential client any excuse to procrastinate, often they won't come back to you to make a purchase at all. Even though you can't always prevent a client from leaving your website, you can use tools like Vertical Axion's SiteSpy to help you gather information about a client. Then you can call them to follow-up on a purchase they didn't make and see if they may like to make it now.
Be Specific About Your Action Instructions
If you need someone to click specific links to make a purchase, tell them to do exactly that. Make it very, very easy to understand – so easy, in fact, that a child could do it with no additional instructions. Try to make your instructions brief as well so there's not a lot to remember. If your instructions are long and complicated, you may want to consider changing your payment system all together. Make the options available for specific plans very clear, and include information about pricing and included services. This will help your audience remember exactly what they are getting with their purchase so there are no questions later on.
Go to Source
Author: Kat