How to Design a Beautiful Logo
By Herman Pool
May 10, 2012
0 Comments
920 Views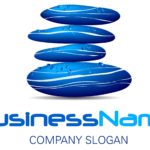 When an entrepreneur is starting a new business, often they don't have much experience designing logos. After all, why would an entrepreneur need to know exactly how to design and edit a logo?
If you hand the logo-making over to a professional designer, usually you can sit back and relax, knowing that you'll only need to pay attention when they have a question for you.  However, if you take a truly active role in the logo design you'll come out with a much better finished product. Plus, you'll learn something useful and can begin to understand the importance of the symbol that represents your brand.
Here are a couple of things you should think about when talking to your designer about your logo.
Make Sure People Can Identify You by Your Logo
If you want people to recognize your logo on sight, it's essential to make one that's both eye-popping and unique. Even the best of designers will find inspiration in other pieces of work, but that doesn't mean you can't help guide the process to make a completely original graphic.
Since you want to stick out in your industry, avoid cliché images that everyone else uses. A good example is using the striped pole in your logo when you're a barber. Even though the candy-stripe will help people identify exactly what you do, it's not exactly what you need to help people recognize who you are. If you do insist on using the candy stripe, at least redesign it in an interesting way so people can recognize it – say, use a purple or green stripe instead of a red one.
Don't Overcomplicate Matters
If you remember one thing when you start designing your logo, remember this: less is better. Not only do you want your design to shrink down well, you want all of your design components to digitize accurately. A simple logo also photocopies well in black and white for things like flyers and paperwork.
Limiting your colors is a great place to start creating a simple logo. One or two colors is great, but more than four can make your picture a little busy. Darker colors don't always copy or print well, either, so stick to a white or grey background.
Your images should be bold and large and if the name of your company is on the logo, make sure it's the main highlight; if you can get people to remember both your logo and your name at the same time, it's good for business.
Build It to Last Forever
It can be difficult creating a timeless logo, especially since you won't know what'll be going on in your company or the world in twenty years. However, to avoid a costly redesign in the foreseeable future, try to keep your image sleek and easy to read. That way you can touch it up every few years, but you won't have to change it completely. This can save your company both money and time.
Go to Source
Author: Kat